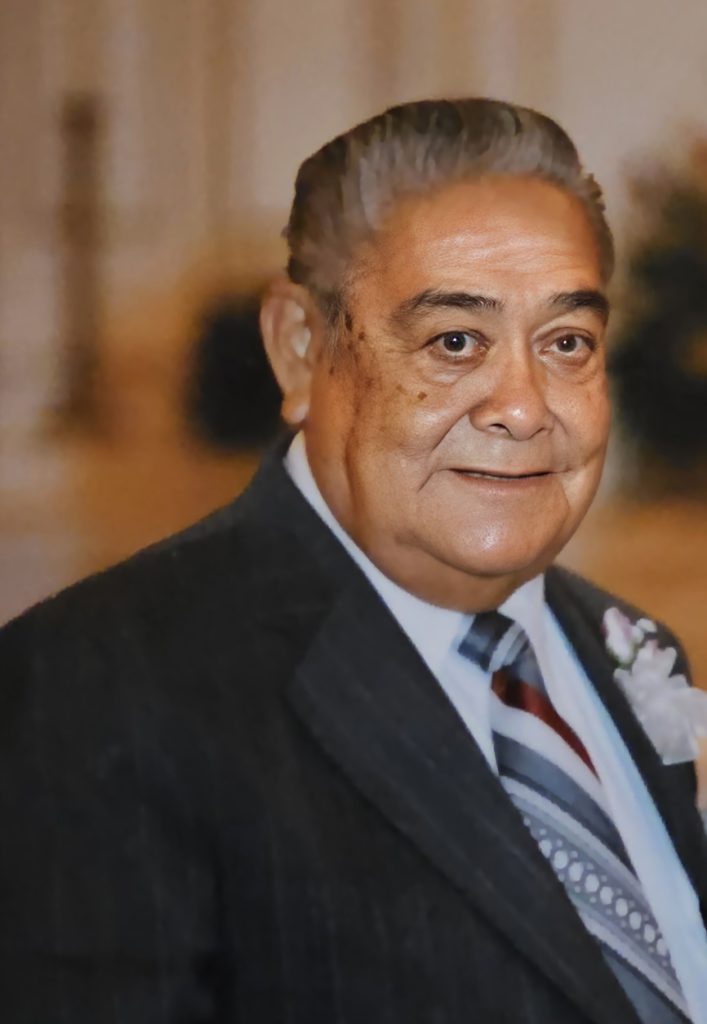 l
November 25, 1929 – March 14, 2023
Erasmo "Eddie" Rangel, 93, passed away peacefully on March 14, 2023. Erasmo was born on November 25, 1929, to Refugio and Margarita Rangel in Luling, Texas. He is preceded in death by his parents, Refugio and Margarita, and sons Jaime and Rene Rangel.
He is survived by his wife of 64 years Elmira Rangel; three children Hector Rangel (Maria), Eddie Rangel (Celinda) and Esther Montana (Rockey). Ten Grandchildren Michelle, Hector Jr., Ryan, Nina, Megan, Rockey Jr., Clarissa, Jessica, Matthew, and Jennifer. Fifteen Great Grandchildren.
He was a businessman, owner of Eddie's Custom Framing located at East Market in Lockhart, many picture frames are stilled located in buildings around Lockhart and Austin, like at the Caldwell County Courthouse, City of Lockhart, Black's Bar B-Que and LBJ Library to name a few. He was co-owner of Eddie's Groceries, along with his wife, Elmira, they were known for their Snow Cones.
Services for Erasmo were held Wednesday, March 22, at Thomason Funeral Home in Lockhart, TX. He was laid to rest at St. Mary's Catholic Cemetery. Pallbearers were Hector Rangel Jr., Ryan Rangel, Matthew Rangel, Rockey Montana Jr, Hector Rangel, and Jose Lopez. Arrangements are under the direction of Thomason Funeral Home, 2220 S Colorado St, Lockhart, TX 78644. For more information and to sign the online registry, please visit thomasonfuneralhome.com.