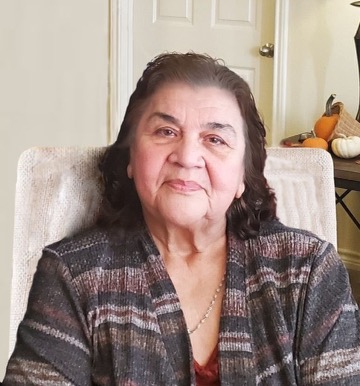 Mary Galicia Solis, 77 years of age, of Houston, Texas, passed away on March 13, 2023. Mary was born on August 24, 1945 to Camilo Galicia and Refugia "Cuca" Turnini in Lockhart, Texas.
After Mary graduated from Lockhart High School in 1964, she moved to Houston to attend Nursing School. She completed her studies and had a long career of nursing that spread throughout Texas as she provided care for thousands until her retirement. She was a woman of great faith and compassion. She enjoyed traveling in which she was able to take several road trips across the country. Her volunteer work in all capacities was important to her and specifically helping the homeless community was close to her heart. During her leisure time, she enjoyed game shows, word puzzles, learning about history, and watching classic T.V. shows. Spending time with her family was essential to her but her daily calls were unforgettable.
Mary was preceded in death by, her husband, Alfredo P. Solis, mother Refugia "Cuca" Turnini, sister, Vilma Turnini, and brother, Santiago "Jimmy" Turnini.
Her adoring six children survive her: Lisa Marie and Louie Montes, Ruth Ann and Augustine Lara, Brasca Solis, Jaime Galicia Solis, Veronica Solis and Christopher Solis. Her beloved sisters, Rosie and Florentino Sanchez, Frances Turnini and Dominique Turnini. As well as many precious grandchildren, great grandchildren, nieces/nephews and cherished friends and family.
Services are being arranged through DeLeon Funeral Home on April 29, 2023, with visitation from 2:00pm to 4:00pm, and rosary 4:00 p.m.