McClabb, Bunker to replace Diviney, Cooke on Martindale City Council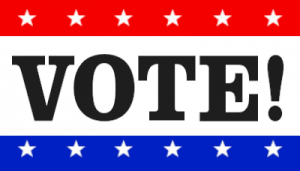 LPR Staff Report
The Martindale City Council will have two new members according to unofficial results that posted following Saturday's elections.
Mike McClabb will replace incumbent Robert Diviney after defeating the incumbent Place 4 councilmember 84-82, and Latreese Cooke, who is occupying Place 2 will vacate the seat to which she was appointed after losing 92-77 to Jan Bunker.
Sonja Gonzales Villalobos will hang onto her role as Place 1 Councilmember after beating Sam Houston Clinton III 92-68. Place 3 Councilmember Lisa Shell Allan ran unopposed and received 97 votes.
Both propositions on the ballot were soundly passed.
Proposition 1, which received 131 "yes" votes and 32 "no" votes, will reauthorize a local sales and use tax in the city at .25 percent. The tax is intended to provide revenue for the maintenance and repair of city streets.
Proposition 2 puts in place a property tax freeze for residents 65 years and older who live in the city limits.