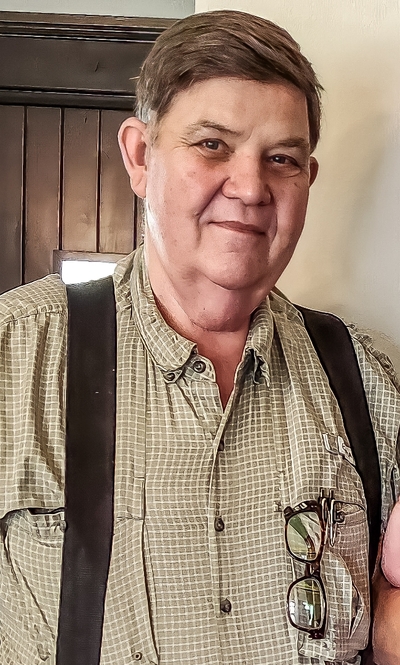 Michael graduated high school from Jourdanton, ISD. in 1976 and continued his education at Texas A&M university, where he received his Bachelor's degree in Wildlife and Fisheries,  Pleasanton, Texas on October 14, 1957, to Raymond and Mildred Barker.
Michael Richard Barker went home to be with his Lord on January 14, 2022. He was born in Sciences, and his Master's degree in Agriculture Education. His first job was in Groesbeck as a county extension agent for Limestone County. After several years, he moved to Marfa, Texas in Presidio County. It was during this time that Mike accepted Jesus Christ as his personal Lord and Savior and was baptized at the Baptist Church in Marfa. Sometime after he was saved, Mike met the love of his life, Joyce Lucas, who would become his wife. They were married on August 16, 1991, in Waco, Texas, where they would live, work and raise their son Clayton until 2007. Mike worked for both Allergan and the City of Waco and was an active member of Brazos Meadows Baptist Church in Hewitt, Texas. In 2007 the family moved to the Lockhart area where Mike went to work for Wal-Mart until 2013, then took a position at the City of Lockhart as a registered Sanitation Code Enforcement Officer. He was an active member of Delhi Baptist Church, where he taught the men's Sunday School class, shared the morning devotionals and organized an annual fishing competition for the youth.
Michael was preceded in death by his parents, Raymond and Mildred Barker. He is survived by his wife, Joyce Barker, his son Clayton, daughter-in-law Cara, and granddaughter Elena. He is also survived by his sister, Susan Smith, his cousins, Lillie Miller, Jamie Driver, Marty Sumner, Tom Barker, Carolyn Dupas, Larry Barker and David Barker. He also leaves behind many friends, relatives, coworkers, and church family, all of whom will miss him dearly.
Visitation for Mike was held on Tuesday, January 18, from 1pm until 2pm at McCurdy Funeral Home in Lockhart, Texas, followed by the Funeral service from 2pm until 3pm. A graveside service was held on Wednesday, January 19th at 11am at the Christine City Cemetery in Christine, Texas. In lieu of flowers the family would like donation to be made to Delhi Baptist Church or Christine Baptist Church P O Box 310 Christine, TX 78012.