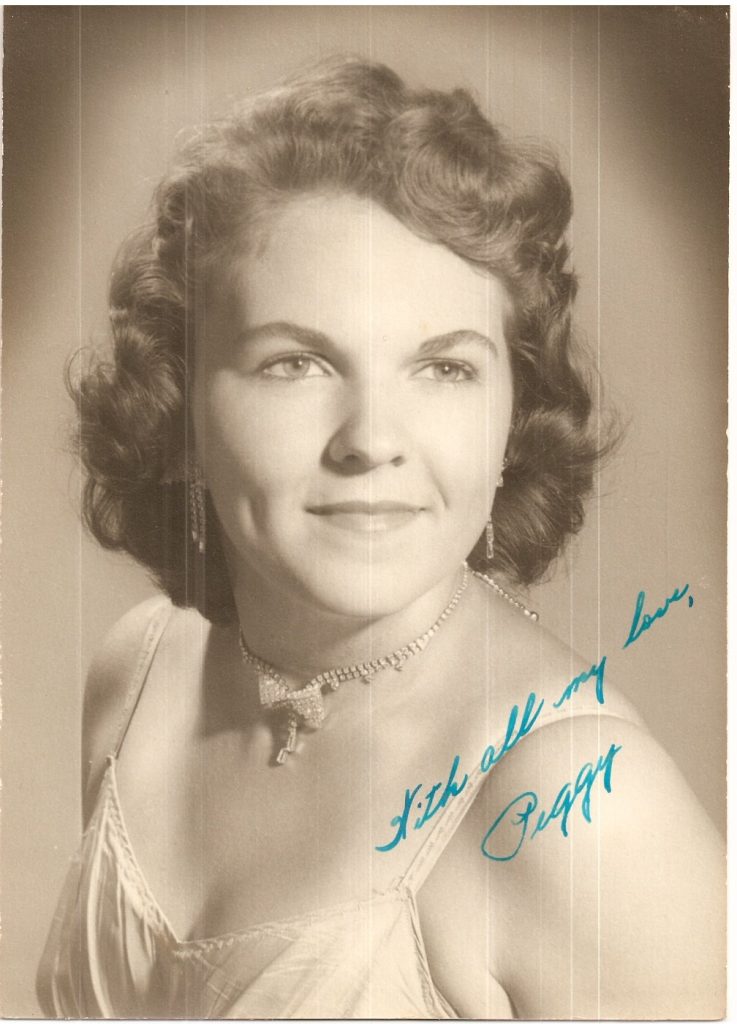 Peggy L. McConnell passed away on June 14, 2023, at the age of 83. She was born in Lockhart, Texas to Afton McConnell and Mary Cutcher McConnell.
She is preceded in death by her parents, son; Rowland Hoff and her sister; Judy Hill.
Peggy is survived by her two sons; David Hoff and his wife Linda, Terry Hoff and his wife Tonya, grandchildren; Stephanie Jones, Tiffany Dodson, Tyson Hoff, and Kassidy Blair. She is also survived by 9 great grandchildren.
Peggy loved to snow ski, travel, dog rescuing, and exercise. She was a member of the Lockhart Kiwanis and involved with the Lockhart Animal Shelter and the Baker Theater. She was also an avid lifelong fan of the Dallas Cowboys and the Texas Aggies.
Memorial services were held at McCurdy Funeral Home on Saturday, June 17, 2023, at 10 AM. Please visit www.mccurdyfuneralhome.com to sign the guest book.