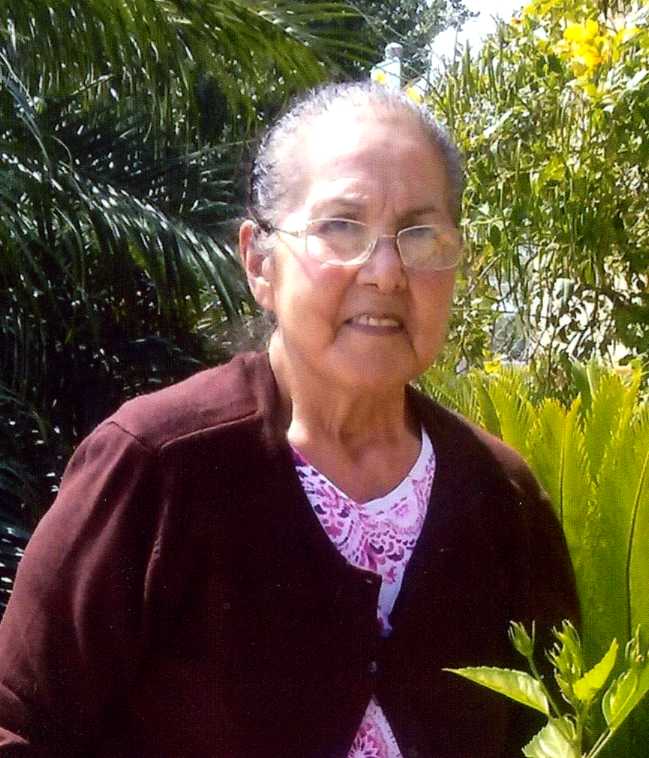 NOVEMBER 17, 1941 – MARCH 5, 2022
Rebecca Luna was called home to our Lord on March 5, 2022 at the age of 80. She is preceded in death by her parents, Francisco and Esperanza Luna; brothers, Francisco Luna, Roberto Luna and Ernesto Luna. She is survived by her children Marylou Castillo (Severo Castillo), Martha I. Santiago, and Victor M. Santiago; grandchildren, Alexis Larraga, Magali Larraga and Moses Santiago, sisters Dolores Garcia, Beatrice Gonzales and brother Pete Luna, and numerous nieces and nephews.
Rebecca was born on November 17, 1941 in Weslaco, TX where she resided the majority of her life. However, between the years of 1996 -2016 she considered herself a Minnesotan.
As a single mother, she exhibited a strong work ethic to ensure she was providing the best for her children. She worked for Mid Valley Security as a security guard for numerous years, served as a meter maid for the Weslaco Police Department, was an employee at Valley Growers Gin & Supply, and during her years in Minnesota she dedicated her time to being a housekeeper.
Rebecca leaves behind very special memories and will be truly missed. All those who crossed paths with her, will always remember her distinctive personality.
On behalf of Rebecca's family, we would like to give a special thanks to the Chisholm Trail Nursing & Rehab Center staff for their dedication to providing the best care needed for the last four years of Rebecca's life. We would also like to thank Heart to Heart Hospice for their care.
Funeral arrangements will be held at Thomason Funeral Home on March 15, 2022 with viewing from 4:00 pm to 7:00 pm, followed with a Rosary at 7:00 pm. Mass will be held at St. Mary's Catholic Church on March 16, 2022 at 10:00 am.