Russell Fred Fehlis Allen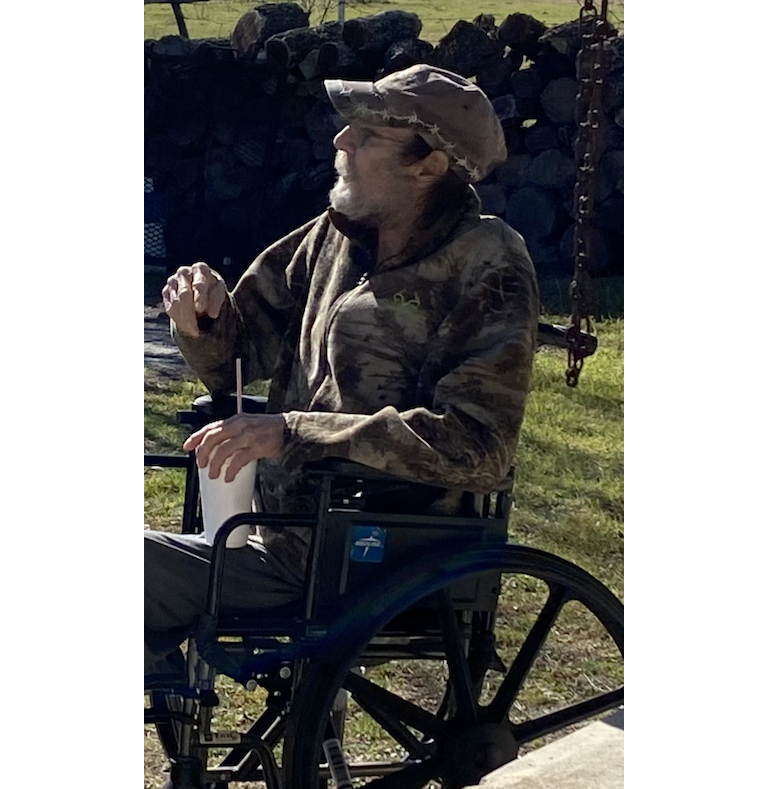 Russell Fred Fehlis Allen passed away January 19, 2023, at his sister's ranch in Lampasas County, Texas at the age of 67. He was born February 8, 1955, in Lockhart Texas to parents Laverne and Geraldine (Gerry) Fehlis.
Russell was currently living at Park Manor, a nursing facility in Bee Cave Texas. He had struggled with lung cancer for the last several years. And through his brave journey with cancer, he never complained or showed self-pity over the circumstances of his life.
Russell will be remembered by those who knew him as a loving brother, father, grandfather, uncle and friend. His laugh and wit will be greatly missed by all.
Prior to his right leg being amputated in 2021 he enjoyed hunting, fishing, carving and barbequing. Many of his friends and family have been fortunate through the years to have received his carved spoons and spatulas, custom built furniture or eaten his smoked hams and barbeque.
He was a loving son who took care of his ailing mother for many years until she passed away in 2009. And many Lockhart residents will remember him as their yard man, tree trimmer, and handy man.
Russell loved Justin Wilson jokes, old western movies, and every song Roger Miller ever sang.
He is preceded in death by his parents, LaVerne and Gerry, grandparents Walter and Thekla Fehlis, and Hilbert and Wanda Nolte.
He is survived by his biological son Waylon Fehlis Hebert, and wife Demi Hebert, Grandson Chance Hebert. Adopted son Jacob Allen, brother Michael Fehlis and wife Suzanne, sister Tammy Fehlis Wright and husband Darby, sister Lori Fehlis Magness and husband Danny as well as many nieces and nephews and great nieces and nephews.
There will be a private service for Russell at a later date.
Donations in his memory can be made to the American Cancer Society.
Arrangements are entrusted to Heritage Funeral Home of Lampasas.