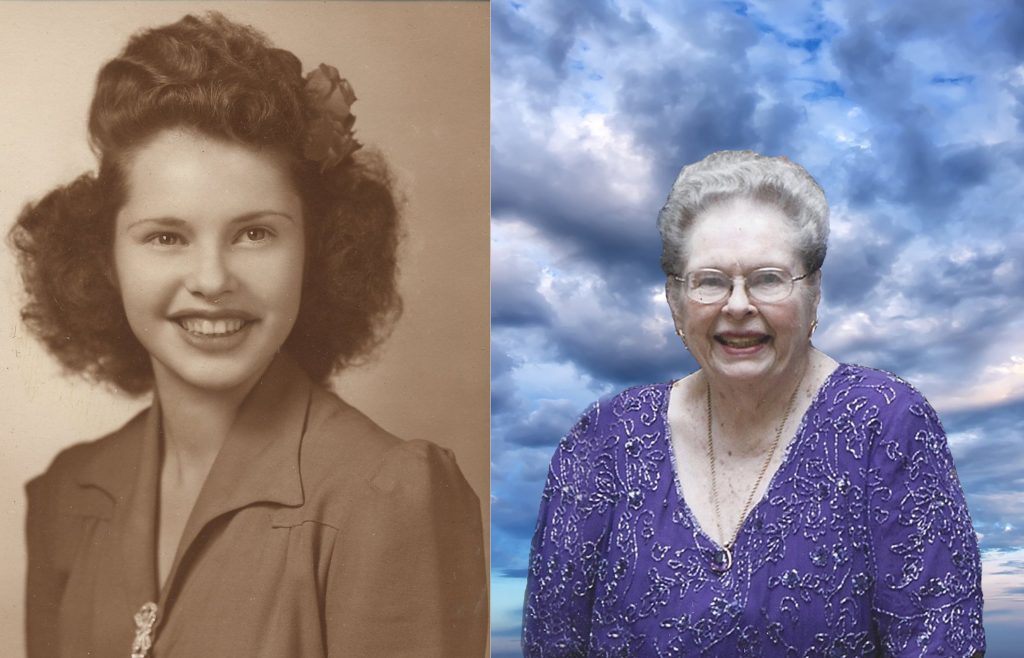 1928 – 2021
Barbara Rose (Styvar) Taylor, beloved wife, mother, grandmother and great-grandmother, passed from this life to be with her Lord and Savior on Monday August 23rd, with her children and family by her side. She was 93 years of age.
Barbara was born in Lesterville, SD to the late Joseph and Mary Styvar. Barbara graduated from Hemingford High School in Hemingford, NE in 1945. Soon after, she fell in love with the late John R. Taylor, Jr. and together they went on to raise and nurture their family of seven in Lake Jackson, Texas for over 30 years before relocating to Martindale, Texas.
Barbara is predeceased by her husband, John R. Taylor, Jr. and her sister Marie Humble. She is survived by her children and their spouses, Constance and David Hetzel, Stephanie and Ron Doyle, John and Laurie Taylor, Denise Taylor, Joed Taylor, Jennifer and Paul Tirrell, Brett and Sissy Taylor, and grandchildren, John Richard Taylor IV, Taylor Hetzel, Michael Doyle, Garret and Morgan Tirrell, Kaci and Kory Taylor, Priscilla Munoz, Gilbert Ramirez Jr., and Corrina Bicham and numerous great-grandchildren including her namesake, Julianna Rose Hetzel. She is also survived by her brothers Jim and Shirley Styvar, Bill and Pat Styvar and numerous nieces and nephews.
Barbara was an accomplished quilter, enjoying many years with her quilt group, fondly named "The Tipsy Quilters", where warm friendships grew over quilt frames and refreshments / crafts. She was a patient teacher, passing along her appreciation for sewing, crocheting, and cooking to her many children and grandchildren. Barbara was of Czech ancestry and she and John were avid Polka dancers and for many years they would travel to various Polka festivals around the country.
For the last several years, she was an active member of the Martindale United Methodist Church. She could be seen sitting in the front pew of "the Little Green Church" to worship her Lord. Barbara was immensely proud of her family and leaves behind nothing but beautiful memories. Her generous and loving spirit will be deeply missed by her family and dear friends. May the angels and saints receive her with open arms and may she rest with God in everlasting peace.
Memorial Services will be held on Wednesday, August 25, 2021 at 10:00 a.m. at the United Methodist Church of Martindale Texas, located on 302 Bowie Street, Martindale, Texas. In lieu of flowers, the family respectfully requests that donations be made to the Martindale Community Library martindalelibrary.org or the United Methodist Church of Martindale, martindaleumc.org.