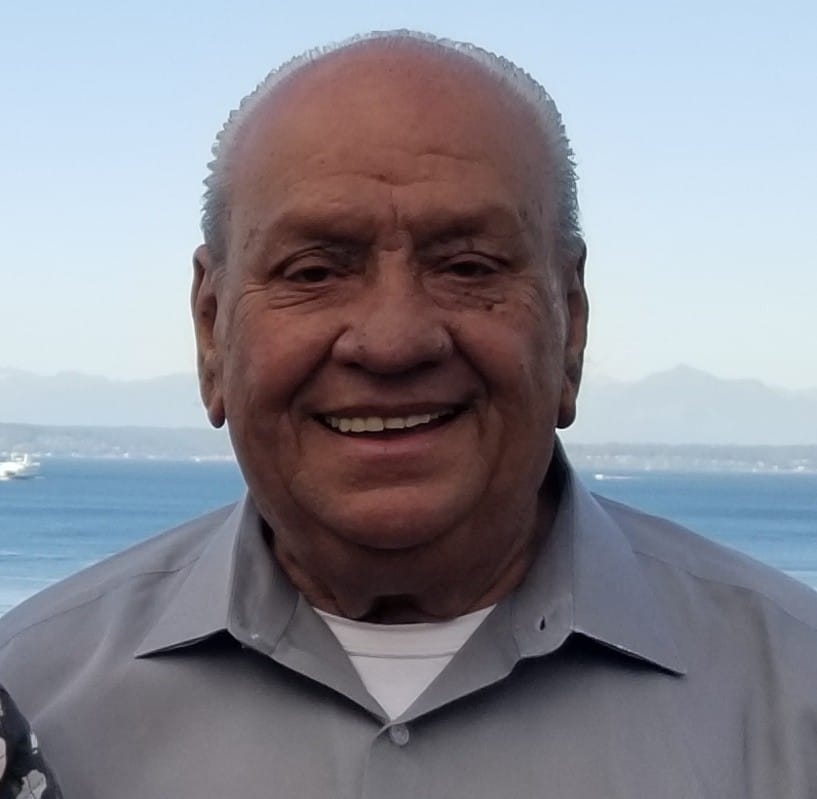 In loving memory of Mr. Abel C. Rodriguez,Jr.,  aged 81, a beloved Son, Father, and Brother, passed away on September 2, 2023. His life's story began on November 23, 1941, in San Antonio, Texas, as the cherished child of Abel and Lorenza Rodriguez.

Abel was preceded in death by his dear son, Matthew Rodriguez, his brother, George Rodriguez, and his sisters, Dolores Carmen (Rodriguez) Hernandez, Eva (Rodriguez)Trejo, and grandson, Matthew Jacob Rodriguez Jr.
His legacy endures through those he leaves behind. He is survived by his loving and caring children, Melissa Patton, Paul Rodriguez, Bill Rodriguez, and Joann Alfier, brothers, Adam Rodriguez and Ralph Rodriguez, and his sister, Estella Alexander. His life was further blessed with numerous grandchildren and great-grandchildren, who brought immense joy, pride, and fulfillment to his heart.

Abel was a remarkable individual known for his gift of storytelling that could captivate all who had the privilege of hearing him. His humor was infectious, and his larger-than-life personality illuminated every room he entered. Abel had an unwavering love for his family, including his children and grandchildren, who held a special place in his heart.

His passion for music was undeniable, and he showcased his extraordinary talent as the drummer for the Velvets. Whether he was playing country, Tejano, or rock, Abel's musical prowess set him apart and brought people together through the power of music. As he journeyed through life, Abel found solace and a deep spiritual connection with the church, growing closer to his faith in his later years.

Abel was not only an entertainer but also a connector of people. He knew everyone, and never met a stranger. For over 30 years, he served as an associate of DeLeon Funeral Home, dedicating himself to the Lockhart community. To many, an icon of Lockhart, Abel became the face of DeLeon Funeral Home, offering his warmth and compassion to countless families in their times of need. Abel's service to DeLeon Funeral Home and the Hispanic community of Lockhart is indeed irreplaceable. His dedication and compassion left an indelible mark on the lives he touched. Abel's memory will forever be cherished, and his absence leaves a profound void that can never be filled.

A recitation of the holy rosary in memory of Mr. Rodriguez will be held at 7:00 p.m. on Wednesday, September 6, 2023, at St. Mary of the Visitation Catholic Church. Funeral mass will be celebrated at 9:30 a.m. on Thursday, September 7, 2023, also at St. Mary of the Visitation Catholic Church, followed by interment at St. Mary's Cemetery.

Honored to serve as pallbearers are Paul Rodriguez, Jr., Kevin Rodriguez, Landon Patton, Ezekiel Rodriguez, Ross Alexander,and Eric Alexander. Honorary pallbearers are Samuel J. DeLeon, Bryan J. DeLeon, and Mack DeLeon, Jr.
Services under the direction of The Samuel J. DeLeon Family / Deleon Funeral Home