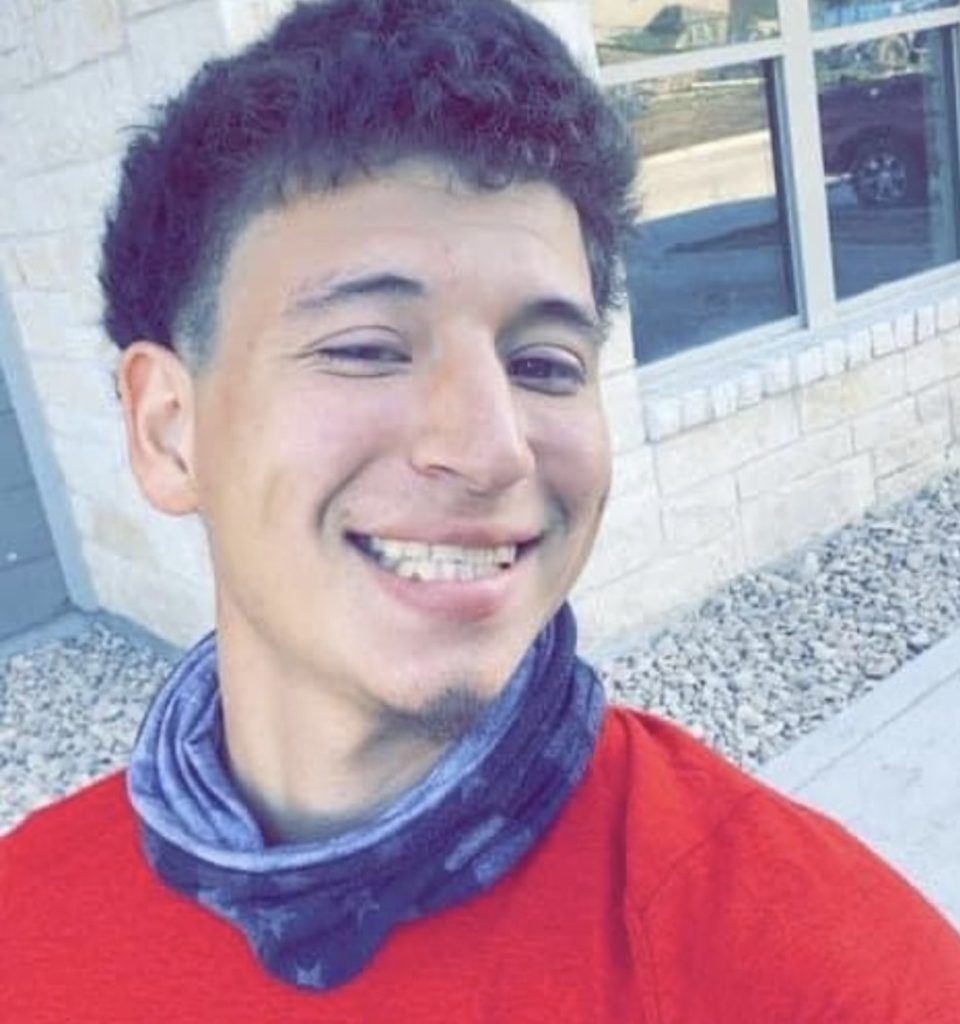 Mr. Jacob Rene Perez, a beloved Son, Brother, and Grandson, passed away on August 28, 2023. He came into this world on September 13, 1997, in Austin, Texas, welcomed by his proud parents, Rene and Lisa Perez, as a source of joy and love. Jacob's memory will forever be cherished by those who knew and loved him.
Jacob was preceded in death by Grandparents Ruben G. and Benita C. Perez, Uncle Ruben Perez Jr., Great grandparents Gilbert and Rebecca Medrano, Josefa and Victor Salinas, Sr.
He is survived by his parents, Rene and Lisa Perez, brothers, Jordan, Jaime, and Joseph Perez, sisters-in-law, Jazmine Johnson, Paulina Moreno, and Serena Perez, Grandparents Raul and Elisia Moreno, Gilberto and Magdalena Medrano, God parents Janie and Guadalupe Gonzalez, Aunts and uncles, Lori and Eddie Sokolowski, Tina Morgan, Bianca and Anthony Garza, Gabriella And Ricky Llaca, Jessica Chambers, Lynette Perez, Esmeralda Perez, Ida Gonzales and Joe Sotelo, nephew Corbin and Niece, Eliza Perez, numerous cousins, great-aunts, and great uncles, as well as numerous cousins. Jacob's love also extended to his loyal canine son, Dakota Perez, who was always by his side. Their bond was a testament to his capacity for deep and genuine connections.
His presence was a blessing to his family, and his absence leaves a void that can never be filled.
Jacob's life was a testament to his character and spirit. He was known for his incredible work ethic, always giving his best in everything he pursued. Though he had a youthful spirit and was a big kid at heart, Jacob was also very brave and willing to face life's challenges head-on. He had a generous heart, always willing to lend a helping hand to those in need.
Jacob was known for his hearty appetite and his light-complected skin, complemented by striking green eyes that drew people in. He had a magnetic personality and was especially popular among the young ladies, who were often eager to share their numbers with him.
He was known affectionately as "Froggy" by those close to him, a nickname that reflected his spirited and sometimes stubborn nature. Jacob was unapologetically himself, caring little about the opinions of others. He embodied a youthful personality, yet he could also be a responsible and mature adult when the situation called for it.
Please join us in honoring the life of our beloved Jacob, as we come together in prayer and remembrance during these special services.
Your presence and support are greatly appreciated during this difficult time. Recitation of the Holy Rosary Thursday, September 14, 2023, at 7:00 p.m. DeLeon Funeral Home Led by Deacon Scott Dillon. Funeral Mass Friday, September 15, 2023, at 10:00 a.m. St. Mary's Catholic Church Officiated by Father Ed Karasek.
In the wake of his passing, let us remember the light Jacob brought into our lives and the love he shared with all who had the privilege of knowing him. His memory will continue to shine brightly in our hearts.
Services under the direction of Samuel J. DeLeon and Family, DeLeon Funeral Home, 110 E. Cedar St., Lockhart, Texas 78644