Bryson Eliseo Jesus De Leon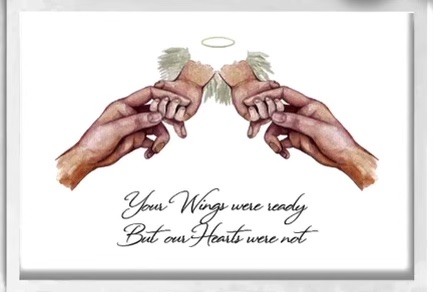 In Loving Memory
🧸
March 7, 2022
Our precious little angel Bryson Eliseo Jesus De Leon, beloved infant son of Joshua Eliseo De Leon and Mercedes Mariana Dorado of Lockhart went to be with our Lord on March 7, 2022.
👣God took me from Mommy and Daddy, he gently put me into his loving arms. God kissed my little cheeks and said close your eyes my sweet little baby and try hard not to peek. We are off to Baby Heaven, a beautiful paradise from above, where perfect baby angels watch over those they love.
To our sweet little baby Bryson, we love you to eternity.
Our baby Bryson is survived by his big brother Braxton Haiasi De Leon, maternal grandparents Lucinda Duran and Ruben Caudillo; great grandparents Jesus and Alicia Duran of Lockhart. His paternal grandparents are Robert D. and Jessica Cuellar; great grandparents Ida Garcia, Mike and Mary Allen and Robert Cuellar of Lockhart and Robert and Linda Gonzales of Brownsville, TX. He leaves behind his loving uncles, Andres Dorado and Sebastian Hernandez and aunts Zenaida Tucker, Samantha, Madison and Genesis Cuellar and Yvette and Tianna Aguado and many extended family members.
Bryson is proceeded in death by his grandfather Adrian H. De Leon, grandmother Kathy Tello, uncle Isaiah Aguado and his great uncle Gilbert Duran of Lockhart, Texas.
The Cuellar, Dorado, Duran and Caudillo family express their gratitude to Christus Santa Rosa hospital doctors and neonatal staff for their tender loving care of our little baby Bryson.