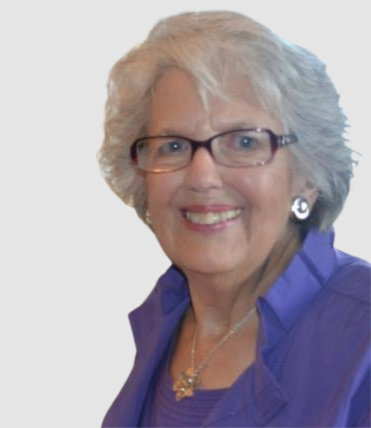 Angela Rayburn McDonald, 86, a long-time resident of Lockhart, Texas, passed away peacefully in her sleep on May 30, 2023. Her services will be at the Little Green Church of Martindale with family visitation at 10:00 a.m., with the memorial to follow at 11:00 on June 3, 2023. She will be buried in Pontotoc, MS, alongside her husband and other family members.


Angela was born on August 7, 1936, in Pontotoc, Mississippi, to the late Dr. Theodore and Elese Rayburn. She was the youngest of two children and was predeceased by her sister Jane Rayburn Mapp Hardin. Angela attended Pontotoc High School, where she was named "Most Outstanding Student" and was the Senior Class President in 1954. She later attended the University of Mississippi, where she was a devoted member of the Delta Gamma sorority. She represented Pontotoc County as Lady of the Realm in the 1956 Cotton Carnival in Memphis, where she danced with Elvis Presley.
After raising three children, Angela returned to school to obtain her real estate license. She enjoyed tremendous success in Austin, where she was often a member of the "Million Dollar Club," and in San Marcos, where she became the President of the San Marcos Board of Realtors. Angela never forgot the Delta Gamma sorority and served several years as the advisor to the Southwest Texas State University chapter.

She was predeceased by her husband of 62 years, Colonel Robert W. McDonald Jr., and is survived by three children, Robert W. McDonald, III (Regina), Jon S. McDonald (Robin), and Mary E. McDonald. She was grandmother (Marna) to three grandchildren, Robert "R.W." W. McDonald, IV (Alex), Zachary C. McDonald (Kylie), and Emily A. McDonald, and three step-grandchildren, Blake Silguero (Blake), Taylor Silguero (Brittany), and Kristen Silguero. She is also survived by four beautiful great-grandchildren, Robert "Mac" W. McDonald, V, Logan J. McDonald, Zachary "Clark" McDonald, II, and Quinn Silguero, and many nieces, nephews, and cousins.

She embodied all the qualities of a true Southern belle – graceful, charming, and captivating. Angela loved to entertain, whether a bridge group or a complete dinner party, tirelessly making every dish and attending to every detail. Making whole foods from scratch was something she was very proud of, and she passed down some of her favorite recipes in a cookbook to her family. She was an avid reader; you could almost always find her with a good book. Angela loved to play bridge with friends and often did so several times a week. Every day, she would have her coffee or lunch and lovingly watch her beautiful flowers bloom and be captivated by the many birds that visited outside her window, especially her favorite, the colorful painted bunting. She and Bob loved to travel and had many adventures around the world. They were also involved in the Mississippi Seniors golf group, where they enjoyed traveling and playing in tournaments together. She was an active member of the Martindale Methodist Church and enjoyed watching and listening online when she could not attend. She was a devoted wife, mother, grandmother, great-grandmother, sister, aunt, and friend and was cherished by all who knew her. She will be sorely missed.

The McDonald family wants to express our heartfelt gratitude to Delphi, Maxine, Diane, and Linda – our mother's helpers and companions. Your love and compassion towards "Marna" will remain in our memories forever. The McDonald family salutes you!
Visitation will be held at 10 a.m. with the memorial service at 11 a.m., Saturday, June 3, 2023, at the Little Green Church of Martindale, 308 Bowie St. Additional information will be available on the Pennington Funeral Home website at https://www.penningtonfuneralhome.com. Angela will be buried in Pontotoc, MS, next to her husband and other family members.
Memorials may be made to the Capital of Texas Alzheimer's Association or the Little Green Church of Martindale, P.O. Box 552, Martindale, TX 78655.