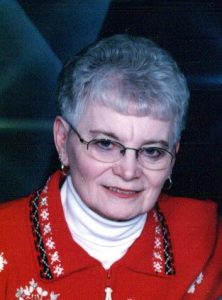 Beverly Ann McNeil
Beverly Ann McNeil, 81, of Lockhart, Texas, passed away Monday, January 8, 2018 in Kyle, Tx.
Visitation will be Sunday, January 14, 2018 at Eeds Funeral Home Chapel from 5-7 p.m.
A Funeral Service will be held on Monday, January 15th, 2018, 1:30 p.m. at Eeds Funeral Home Chapel, Lockhart, Texas with Rev. Gary Rogers officiating.
Beverly was born July 7, 1936 in Huron, South Dakota to Harold Pownell and Frieda Harder.
Beverly married Clifford Gene McNeil on January 8, 1954.
She worked as a Dietician for Rapid City Regional Hospital most of her life.
Beverly was preceded in death by her parents.
Beverly is survived by her loving husband, Clifford G. McNeil; Two Children, Curtis McNeil and wife Barbara of Gonzales, Texas, Jena Varette of Haywarden, Iowa, 1 Grandchild, and 3 Great-Grandchildren; and other relatives.
Arrangements with Eeds Funeral Home, 408 South Main St, Lockhart TX 78644 (512) 398-2343.
To view and sign the guestbook, visit https://post-register.com/obituaries/beverly-mcneil