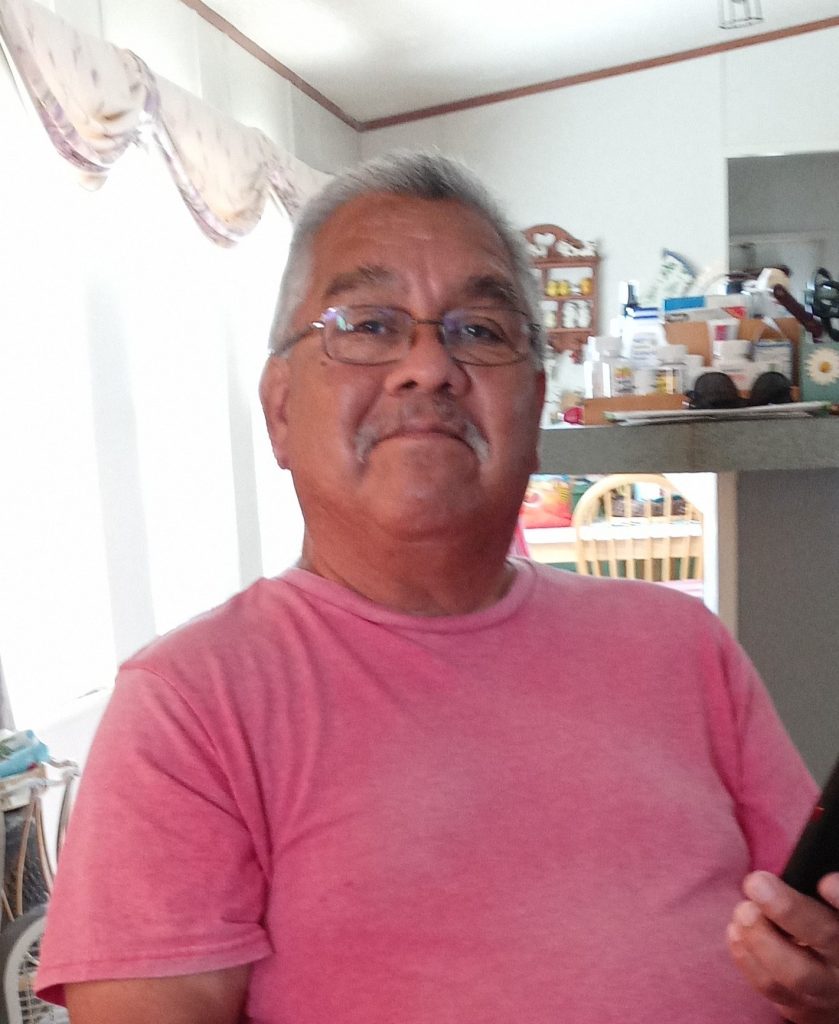 August 6, 1953 – July 6, 2023
Cayetano "Tano" Ramirez, 69, a resident of Dale, Texas, passed away July 6, 2023. He was born August 6, 1953, in McMahan, Texas to Apollino Ramirez and Chavela Isabel Ramirez.
Tano was preceded in death by his parents, Apollino and Chavela Ramirez, sisters Jesusa (Susie) Ramirez and Benita Gonzales and brother Felipe Ramirez.
Tano is survived by his beloved wife of 37 years, Joanne Ramirez; his children Donnie Cooper (Christina) and Jeff Cooper; his grandchildren Garret Cooper, Caysie Cooper and Aiden Paul Cooper; his sister Mary Cruz; his brothers Saturnino "Nino" Ramirez and Lorenzo Ramirez; along with many nieces, nephews and extended family.
Tano was a man who always had a smile on his face, genuinely loved people and never met a stranger. He was a selfless man and would give the shirt off his back for anyone in need. He was the life of the party, loved to laugh and was always joking. Tano loved his dogs and loved living in the country, tending his yard and garden.
Tano worked at Capitol Bolt for many years and then moved on to Redken. From Redken Tano went on to work at King Size Storage for 15 years. From here, Tano went on to create even more friendships at Lockhart School Bus Barn and finally with Cabelas. Tano created life-long friendships every place that he went.
Most of all, Tano loved spending time with his family and friends, making memories. He will truly be missed, but never forgotten. Tano will forever be in our hearts and minds.
Visitation is Wednesday, July 12 from 4 to 8 p.m. with a rosary at 7 p.m. Mass will be Thursday, July 13 at 10 a.m. at St. Mary of the Visitation Catholic Church in Lockhart. Interment will follow at the Clark Chapel Hispanic Cemetery in McMahan. Pallbearers are Donnie Cooper, Jeff Cooper, Joe Fuentes, Thomas Cruz, John Giesbers, and David Gonzales. Arrangements are under the direction of Thomason Funeral Home, 2220 S Colorado St, Lockhart, TX 78644. For more information and to sign the online registry, please visit thomasonfuneralhome.com.