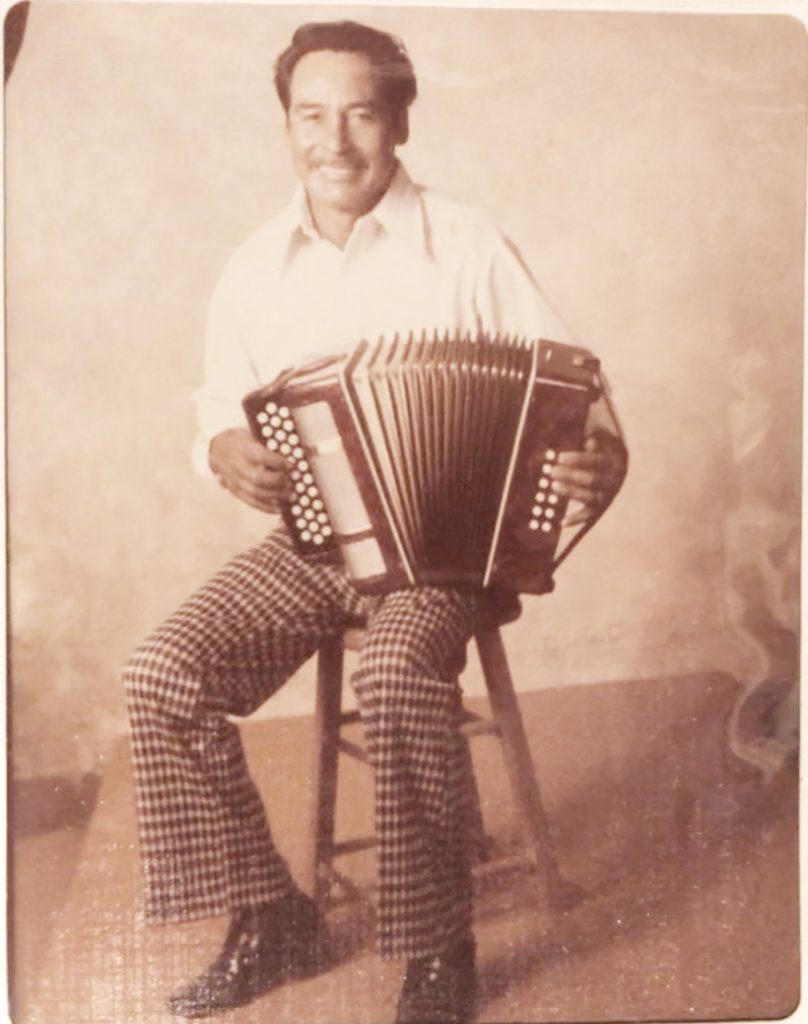 Dario T. Flores, Jr.
February 3, 1927 – October 26, 2023

Dario T. Flores Jr., beloved husband, father, and community member, peacefully passed away at the age of 96 in his hometown of Luling, Texas, on October 26, 2023, due to natural causes. Born on February 3, 1927, also in Luling, Dario lived a life characterized by love, kindness, and generosity.

Dario is survived by his devoted wife of 56 years, Maria "Reina" Flores, and their cherished son, Dario T Flores III, as well as his surviving sister Natalia DeLeon. and many loving nieces, nephews and extended beloved relatives. 

Dario's life was a testament to deep, abiding love and steadfast commitment. His family was the center of his universe, and he continuously showered them with his love and kindness.

Dario had a long and fulfilling career, dedicating 30 years of his life to the Southern Pacific Railroad. His hard work and commitment were well recognized, making him a respected figure among his colleagues. His dedication to his work was second only to his commitment to his family, and he often shared stories of his railroad adventures with his loved ones.
Beyond his professional life, Dario was deeply involved in his community. He was a proud and active 40-year member of the Knights of Columbus, a global Catholic fraternal service organization. His faith was an integral part of his life, and he served the Lord with unwavering devotion. His service to his community and church was a reflection of his generous spirit, and he was always ready to lend a hand to those in need.

Dario had a passion for music, particularly for playing the accordion. His love for this instrument was infectious, and he could often be found entertaining family and friends with his talent. His music brought joy to many and will be remembered fondly by those who had the pleasure of hearing him play.

Travel was another of Dario's passions. He loved exploring new places, immersing himself in different cultures, and meeting new people. His adventurous spirit took him to various corners of the U.S., and he always returned with fascinating stories and a deeper appreciation for the diversity of human experience.

In remembering Dario, we celebrate a life well-lived, marked by love, service, and joy. His memory will forever be cherished by his loved ones and the community he served so selflessly. His legacy of kindness, generosity, and love will continue to inspire all who knew him.

Dario T. Flores Jr. was a beacon of light in our lives, and while he may no longer be with us physically, his spirit will continue to guide and inspire us. As we mourn his passing, we also celebrate his life, and the countless ways he made the world a better place. Dario, you will be missed, but your memory will live on in the hearts of all who were fortunate to know you.

The Flores family would like extended their gratitude to the Cella Bella Hospice & their staff for the dedication and caregiving they gave to Dario.  

The visitation is Thursday, November 2 from 4 to 8 p.m., with a rosary at 7 p.m., at Thomason Funeral Home in Lockhart. The service is Friday, November 3 at 10 a.m. at Thomason Funeral Home, followed by interment at St. Mary's Cemetery in Lockhart. Arrangements are under the direction of Thomason Funeral Home, 2220 S Colorado St, Lockhart, TX 78644. For more information and to sign the online registry, please visit thomasonfuneralhome.com.