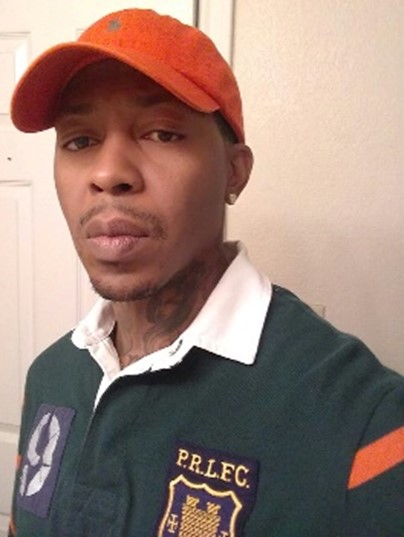 August 31, 1979 – April 4, 2023
Erik Brent "E. Klass" Ellison was born to the union of Royce and Sabrina Ellison in Fort Hood, Texas on August 31, 1979.
He attended Ellison High in Killeen, Texas and graduated in 1989. Later he attended trade school in Dallas and was certified in communications.
Erik was known as a sharply dressed man—always clean, stylish, crisp, eclectic and striking. He was a man who was aware of and utilized fashion, but in a restrained, tasteful, and masculine manner, often with clean lines and good tailoring. Erik's shoe collection is unmatched, and you never saw him in the same thing twice.
Erik's love for fashion extended to his children who were the love of his life. Erik was the true definition of a Girl Dad. He loved his darling girls more than words can express and he gave them the world. His one desire was for them to love each other and take care of each other if he was not there.
Erik never met a stranger that he didn't call a friend. If he called you a friend, you would be a friend for life. If you needed him, he would be there, no questions asked. Erik loved people and lived life to the fullest.
Erik is preceded in death by his grandmother Dorothy J. Greenwood, grandfathers Royice Ellison Sr. and Worlis Lee Williams Jr.—he affectional called them "Daddy"—his Aunt Sharron Washington and first cousin Derrick Ellison.
He leaves to cherish his memories, his daughters E'mara and E'Niyah Ellison. His parents Royce and Sabrina Ellison. Grandmother Janice Williams, Aunts Cathy Ellison, Patricia Davis, Worlanda Neal, Uncles Rodney and Terence Williams. In addition, Erik leaves a host of first cousins, relatives, friends and (adopted) children who called him dad.
He leaves a very special friend Michelle Marie Shavers and her two kids Aaliyah and Cassius whom he loved very much.
Arrangements are under the direction of Thomason Funeral Home, 2220 S Colorado St, Lockhart, TX 78644. For more information and to sign the online registry, please visit thomasonfuneralhome.com.