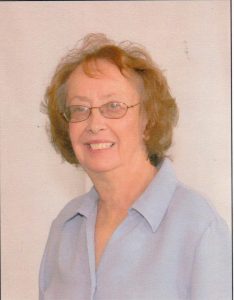 Gloria Estelle Eddleton, 74, entered into the presence of her Lord and Savior on Friday, January 12, 2018. She was born June 21, 1943, in Lytton Springs.
Upon graduation from high school, she attended Nixon Clay Business College. When she retired in 2009 she was the Deputy County Clerk for Caldwell County.
She was preceded in death by her husband, Floyd Mason Eddleton and her parents, J.D. and Lonie Lay. She is survived by her daughter and son-in-law, Donna and Kelly Buehring; son, John Eddleton; daughter and son-in-law, Amy and Ricky Seitz; nine grandchildren and three great-grandchildren; sister, Barbara Miles and brothers, Johnnie Lay and Leon Lay.
She was a devoted member of the First United Methodist Church in Martindale, Texas
Family will receive friends on Wednesday, January 17, 2018 from 5:30 pm to 7:00 pm at McCurdy Funeral Home. The services are Thursday, January 18, 2018 at 3:00 pm, at McCurdy Funeral Home. Interment to follow at Lockhart City Cemetery.
Arrangements under the care and guidance of McCurdy Funeral Home, 105 E. Pecan, Lockhart, Texas.
To view and sign the guestbook, visit www.post-register.com/obituaries/Gloria-eddleton.