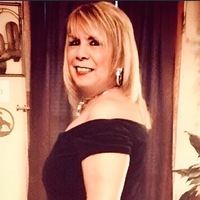 Janie P. Villalobos, 78, of Lockhart, Texas, passed away peacefully on April 19, 2023 surrounded by her family. She will be dearly missed by her husband, children, grandchildren, and all who knew her.
Janie was a loving and devoted homemaker who poured her heart and soul into making her home a warm and inviting space for her family. She had a talent for decorating, especially during the holidays, when she would transform her home into a magical wonderland that brought joy to all who entered.
In addition to her homemaking skills, Janie was also an excellent cook. Her meals were always delicious, and her homemade tortillas were the stuff of legend. She took great pride in her culinary creations and loved nothing more than seeing her loved ones enjoy them.
On the weekends, Janie traded her apron for a pair of boots and a cowgirl hat and hit the dance floor at her favorite club, surrounded by her amazing friends. She loved to dance, and her infectious energy and enthusiasm inspired everyone around her.
Janie's faith was a guiding light in her life, and she lived each day with kindness, generosity, and compassion. She touched many lives with her beautiful spirit and will be remembered for her unwavering faith and loving nature. The Light of our Lord shined through her in many ways, and many were touched by her beautiful light.
As we say our goodbyes, we take comfort in the belief that there will be dancing in Heaven. We imagine Janie surrounded by the light of the divine, experiencing the joy and peace of eternal life. There will be no pain, no sorrow, only a peaceful goodbye as our precious loved one flew up to the heavens and into the sky.
Janie may have left this world, but she will never be forgotten. Her memory will live on in the hearts of those she touched, and we will forever be grateful for the time we had with her. Rest in peace, Janie, and know that you are loved and missed by many.
Janie is survived by her husband, Marcos Villalobos, sons, Mark Anthony Villalobos, John Timothy Villalobos, Jason Rene Villalobos, daughter Jennifer Pauline Gonzales, and sister Petra Parra, who Janie loving referred to as Poshe.
Recitation of the rosary will be at 1:30 p.m. Monday, May 1, 2023 at Immaculate Heart of Mary Catholic Church. Funeral mass will follow at 2:00 p.m.