Jefferson Aaron Hollingshead III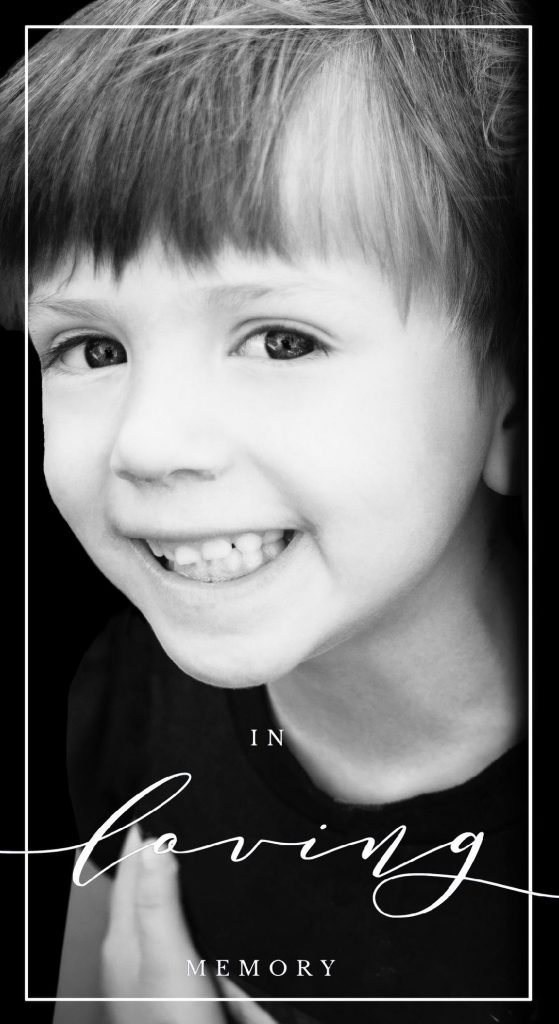 Jefferson Aaron Hollingshead III (Tiny), age 4, of Harwood, TX, passed away suddenly on Wednesday morning, January 13th 2021, in an accident at his home.
Born on January 5th 2017, Tiny is the beloved son of father Jefferson Aaron Hollingshead Jr. and Stepmother Shannon Marie Orozco, and mother Beverly Smith.
Tiny's life was short but in his few years he found great joy in simple things, like the color green. When he would play make-believe games with his siblings, as he often did at his ranch home, he insisted on being the "green" Power Ranger. His favorite cartoon characters were always green too, like Rocky from Paw Patrol, and Gecko from PJ Masks.
Tiny is survived by his brother, Tristan Priest; and sisters Sara Hollingshead, Alyssa Orozco (and fiancé Eddie), Makayla Rios, Rozuhlee Herrera, Phoebe Herrera, and Shannon Herrera; by his grandparents, Shirley Hovis, Don and Ramona Rhodes, and Jesse and Teresa Orozco; great-grandparents Roger and Janie Giddens; and also by uncles Danny, Shane, Jim, Kevin, Robert, Shawn and Gregory; his aunts Samantha, Cindy, Ashley, Kim, Kathy and Lisa, Tammy, Charlesie, Lisa, Katrina and Ashlie; alongside his cousins Wade, Josh, Kyle, Ayden, Emylee, Abigail, Rebecca, Jonathan, Nicole, Jessica, Michaela, Justin, Anthony, Raven, Justus, Dakota, Preston, Hannon, Kassandra, Jordan, Marcus, Khristiana, Wayne, Aleph, Thomas, Jesse, Johnathon, and Jaxson and numerous other family and friends who loved him dearly.
Serving as pallbearers are Thomas Garcia, Jesse Garcia, Hector Valdez, Stefan Fuentes, Shane Rhodes, and John Kiser.
A visitation is scheduled on January 21st 2021 from 5-9pm at McCurdy Funeral Home at 105 E Pecan St. in Lockhart, TX. A funeral is scheduled on January 22nd 2021 at 11am also at McCurdy Funeral Home with Pastor Steve Garcia of The Bread of Life Church will officiating
Flowers and condolences will be received at McCurdy Funeral Home at 105 E Pecan St. Lockhart, TX 78644.