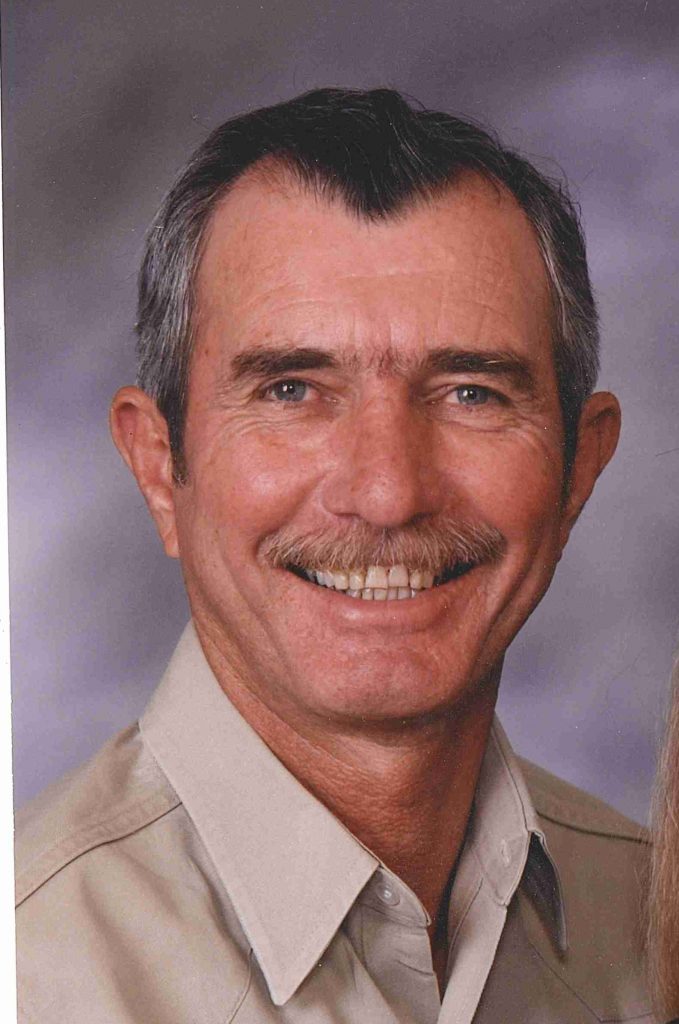 Jim Henry Sells passed away peacefully Sunday, September 18, after a year and half of battling cancer, with his wife, Nina, by his side.
Jim was born in Floresville, Texas on June 19, 1946, to Aaron Lue Sells and Annie Bohmann Sells. He was named after his paternal grandfather, Jim Sells, and maternal grandfather, Henry Bohmann. He was raised on the family farm in Kosciusko, Texas. He attended Kosciusko Elementary School, a public school run by St. Ann's Catholic Church and taught by the Nuns. Jim graduated from Poth High School in 1964. He worked summers in San Antonio for Aggro Seed Company, living with his Uncle Marcus and Aunt Janice Sells and cousin, Stephen. In the fall of 1969, he enrolled in Texas College of Arts and Industries, which later became Texas A&I. He worked part-time for his Uncle Walter Sells at Sells Auto Supply in Kingsville, Texas, and also at Scarborough's Ranches in Vanquette, Texas while earning his BS degree in Agriculture Education. He was a member of the Kingsville ROTC and received his commission as a 2nd Lt in May of 1969. He was sent to Fort Carson, Colorado and then to the Republic of Vietnam. He served as a weapons platoon leader 5th Battalion 7th Calvary for Carlie Company. He later took over as rifle platoon leader for 3rd Platoon Charlie Company where he remained until returning home.
After returning home, Jim worked different jobs at Alex and Schulze Garage and Auto Parts stores waiting for a teaching position to open in the Lockhart, Texas. In 1970, he started teaching auto mechanics (4 years) and Ag education (21 years) at Lockhart High School, touching the lives of many young students.
Jim was very active in community service. He served as board member and chamber president of the Lockhart Chamber of Commerce. He and the and Ag FFA boys' organization set up and removed booths and stages for fundraisers. He received numerous spirit awards, and was also chosen as Lockhart's Most Worthy Citizen.
Jim was preceded in death by his parents and brother Gene Sells.
Jim is survived by his wife of 36 years, Nina Kay Schmidt Sells, of Lockhart; by his daughter, Natalie Payne (Tim), of Aledo; daughter, Audra Lynn Bredemeier (Ed), of Winters, Texas; and two grandchildren, Rilee Bredemeier and Wake Henry Bredemeier, of Winters, Texas. Jim is also survived by his two stepchildren, James Fullilove and John Fullilove, both of Lockhart, Texas; 3 step-grandchildren, Caitlin Fullilove of San Diego, California, Sara Fullilove of Fentress, Texas, and Emma Fullilove of Lockhart, Texas; sister-in-law Dorothy (Dottie) Sells of Floresville, Texas; and numerous nieces, nephews and cousins that loved him dearly.
Since retirement from school teaching in 2002, he spent the last 20-plus years ranching in Lockhart and Kosciusko, Texas running over 100 momma cows and also working at Smitty's Market in Lockhart, Texas.
Jim enjoyed a lifetime passion for hunting with his family in Bandera and Medina counties.
In lieu of flowers, donations can be made to the Caldwell County Junior Livestock Show & Sale
account at First Lockhart National Bank.
A visitation will be held from 7-9 PM on Thursday, Sept 22, 2022, at McCurdy Funeral Home. The
funeral service will begin at 10:30 AM at McCurdy Funeral Home on Friday, September 23rd with
Ralph Williams offi c iating. The burial will follow at the Lockhart Cemetery with military honors.