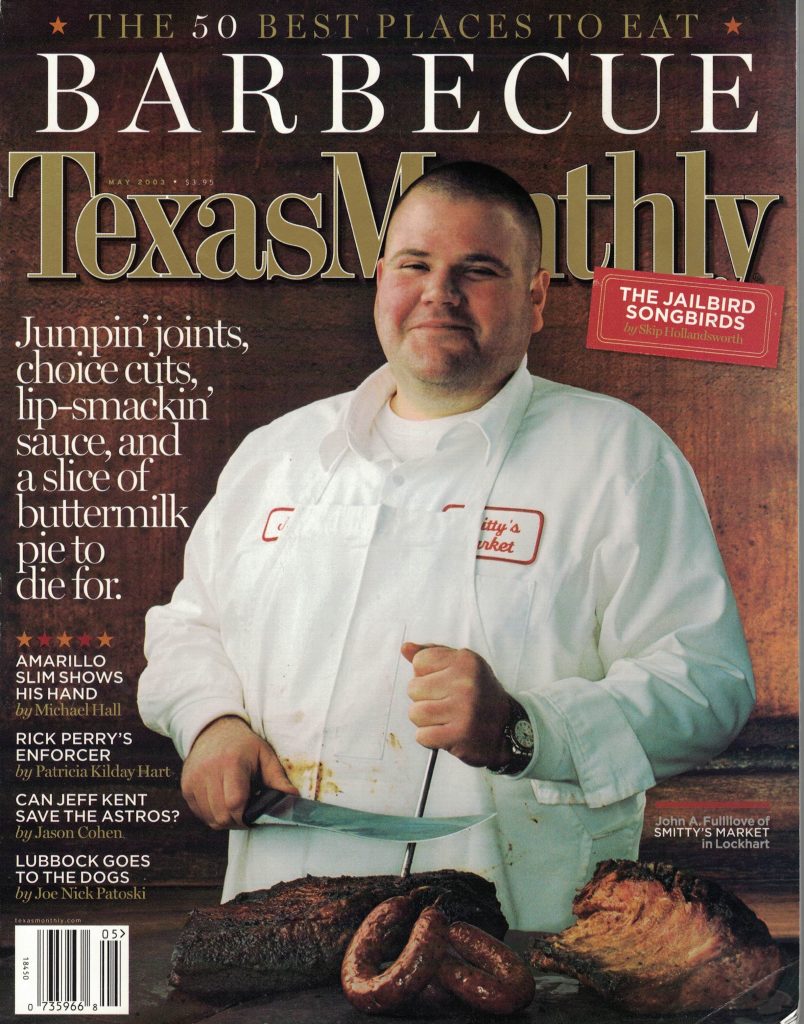 There is a saying that everyone is famous in a small town. No doubt most everyone in Lockhart knew John August Fullilove, nicknamed "Bundy" and loved this man. John was a big teddy bear with a heart of gold.
John peacefully passed away on January 2nd, 2023, with his beloved chihuahua, Lulu, right by his side.
John was born on August 2nd, 1973, in Austin, Tx to James Darrell Fullilove Sr. and Nina Kay Schmidt. He was named after his paternal grandfather, John Henry Fullilove and his maternal grandfather, Edgar August Schmidt. John was raised here in Lockhart and was active in FFA during his high School years raising a variety of animal projects. He graduated from LHS in 1991 and attended classes at Austin Community College before going to work for GBRA as a wastewater operator. In 1999 he made the decision to follow his heart and his family heritage taking over the opening and daily operations of Smitty's Market.
John's ultimate passion in life was his love of barbecue and the history embedded in him through his family before him. He was the ultimate pitmaster and connoisseur of all things barbecue.
He was an incredibly humble and proud man. He worked for many years building and proudly carrying on his family legacy in the barbecue business. He loved greeting people, laughing and visiting with friends who often came by to see John at the market.
John loved to tell stories and if you got him started, you needed to take a seat and stay a while. He really enjoyed telling stories and lit up the room with his mischievous smile.
John also enjoyed caring for cattle and fishing at the coast with his friends. Lulu his dog, was always with him and enjoyed nipping others which made John grin.
In more recent years John decided to slow his pace at the market and focus more on the cattle on his family farm. Due to health problems he later spent most of his time at Smitty's office close to the operations he enjoyed so much.
While our hearts are breaking by losing him far too soon, we take comfort in our cherished memories of him over the years. We will miss his story telling, never knowing how much was true or made up! Rest in peace, our beloved "Bundy".
John is survived by his father, James (Irma) Fullilove and his mother, Nina Schmidt Sells, his brother James Fullilove Jr., his half-brother, Jack Fullilove all of Lockhart; his aunt Jacque Fullilove Kuntschik of Gonzales, Uncle David (Lu) Fullilove of Cost, his Schmidt cousins Susie (Chad) Franks, Lockhart, Debbie (Craig) Roach and Tanya (Tom) Berry of Austin, Keith Schmidt of Lockhart.  Other survivors include nieces Caitlin Fullilove of San Diego, CA, Sara and Emma Fullilove of Lockhart, as well as other family members and many special friends that will miss him.
The family will receive friends from 2-3 pm on Saturday January 7, 2023, with a brief funeral service at 3:pm at McCurdy Funeral Home before heading to the Lockhart City Cemetery for burial.