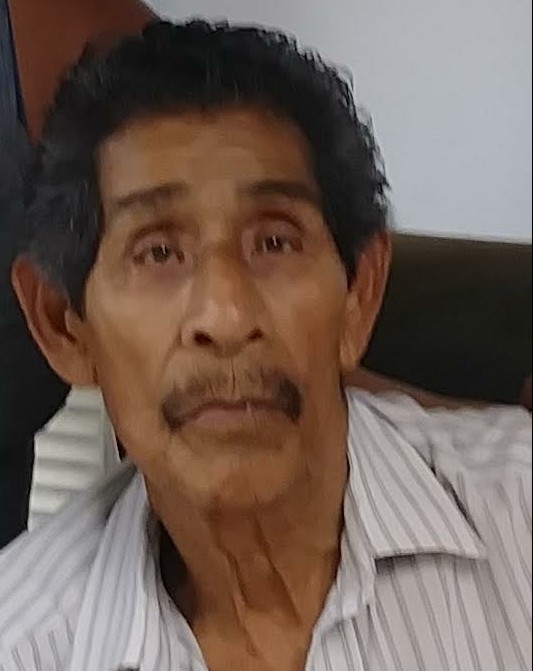 Julio Coronado Ramirez of Lockhart, Texas, passed away at the age of 82 years young on Sunday, February 28, 2021. He was born on April 12, 1938 to Antonio and Sista Ramirez. He is preceded in death by his parents, along with four brothers Rodrigo, Santiago, Lupe and Juan; two sisters Augustina and Paula; and his son Santos.
Julio is survived by his wife of 63 years Maria, daughter Mary Ann (Nuno), son Joe Luis (Crystal), his last living brother Antonio Jr., and sister Georgia. He also leaves behind a legacy of 13 grandchildren, 26 great-grandchildren, and numerous nieces and nephews.
Julio's longtime occupation was being a farmer. He loved the outdoors, taking the grandkids fishing and having a fish fry with their fresh catch. He also loved the annual pig slaughter and making chicharrones. He loved to dance and listen to conjunto music and always with a cold one in his hand. Sundays he loved to go run his grayhounds with his longtime friends.
Julio's home was always open to anyone and if you ask the family where we were going, it was always to Uncle Julio's. In his own words, "We didn't need a reason for the family to come together."
Julio leaves us with a lifetime of memories that we will cherish forever. He will be missed by all, until we meet again.
Visitation will take place Friday, March 5 from 4 to 8 p.m. at Thomason Funeral Home in Lockhart, with a recitation of the holy rosary at 7 p.m. A mass of Christian burial will be said on Saturday, March 6 at 10 a.m. at St. Mary's Catholic Church in Lockhart, followed by interment at the San Pablo Cemetery in Lockhart. Pallbearers for the service are Mark Ramirez, Jesse Ramirez, Jacob Zuniga, Alex Gonzales, Josh Gonzales and Michael Gonzales. Arrangements are under the direction of Thomason Funeral Home. For more information and to sign the online registry, please visit thomasonfuneralhome.com.