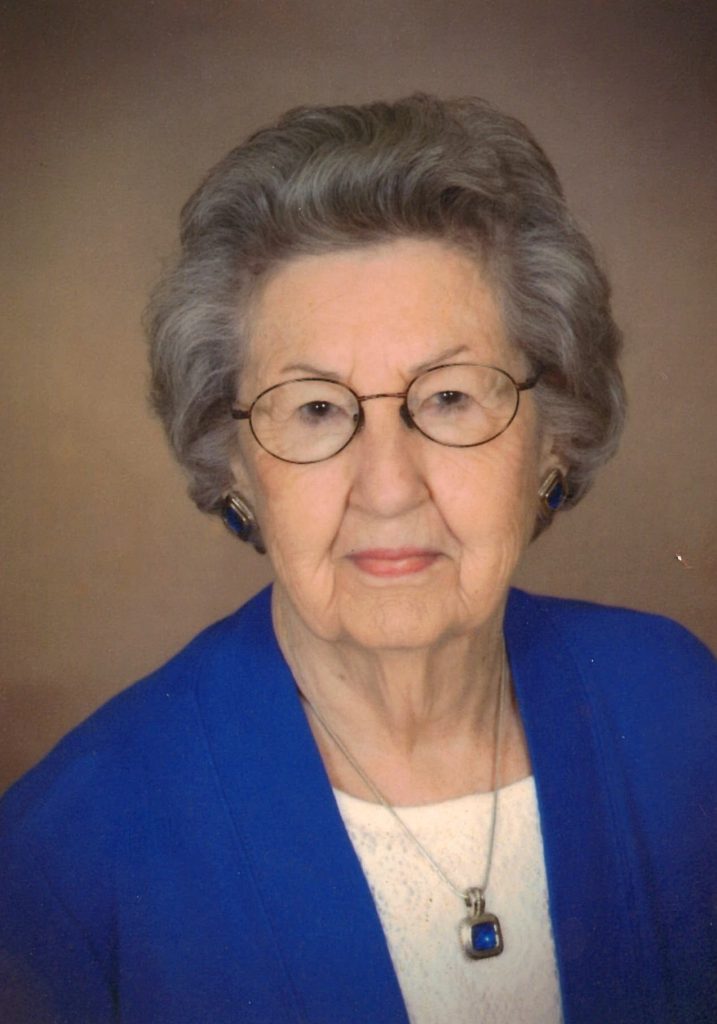 June 6, 1933 – March 23, 2023
June E. Wood of Lytton Springs passed away at her home on the morning of Thursday, March 23, 2023. She was born and raised in Conde, South Dakota, and graduated in 1954 from St. Luke's School of Nursing. She married the love of her life, Art, in December 1955. They started their family with a son (Tom) born in November 1956 followed by three daughters over the next several years. She worked the majority of her career at St. Joseph's Hospital in downtown Houston, TX. She was a loving & dedicated wife, mother, and registered nurse. After retirement, she moved to Lytton Springs, TX to reside near her son.
June was preceded in death by: husband J. Arthur (Art); parents Fred & Johanna Swain; father-in-law C. Lee Wood; sister Betty Talbert; brother (and his wife) Bob (Lelia) Swain; brother-in-law (and his wife) Creighton Lee (Woody) (Martha) Wood.
June is survived by son, Tom (Anne) Wood; daughters, Nancy Kennamer, Beverly Wood, and Maconda (Scott) Shreck; grandchildren Rachel (Junior) Alba, Jake Kennamer, and John Wood; brother Don (Lois) Swain; and many nieces and nephews.
Funeral services to celebrate June's life will be held at the First United Methodist Church, 313 W. San Antonio Street, Lockhart, TX with visitation at 10am and the service at 11am on Thursday, March 30, 2023. Burial will be at the Lytton Spring cemetery immediately following the service.
For those desiring, in lieu of flowers, contributions may be made in memory of June to: First United Methodist Church, 313 W. San Antonio Street, Lockhart, TX 78644.
Services under the care and guidance of McCurdy Funeral Home 105 E. Pecan St. Lockhart, TX 78644