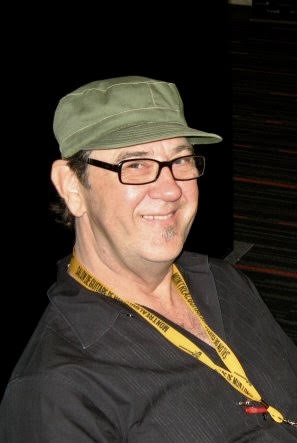 Paul Raymond Sanchez, 71, of Hallettsville, TX (recently from Lockhart, TX), went to his heavenly home on February 19, 2023. Paul was born on June 20, 1951 in Ecorse, Michigan. He found his way to Texas while serving in the Army for the country he loved so much. In Austin, he embarked on a music career in bluegrass, entertaining with many local artists. During that time, his instrument of choice was the standup bass.
He gave his life to the Lord, and from that point forward, focused on using his musical gifts and talents playing and worshipping the Lord. He and his wife, Katheryn, of 26 years, spent their married life ministering together throughout their time in Lockhart, TX. They led March for Jesus for several years, established a House of Prayer, led a House Church, and traveled throughout Texas ministering with others in music and worship.
Paul's work passion and business was building custom 'old-school' tube guitar amplifiers that were of outstanding quality and works of art. He established Red iron Amps and had customers all over the world, with many of those customers becoming some of his closest friends. Always looking for the ultimate in amp tone, the greatest compliment he received was, "I can hear eternity in the sound."
He loved music, cooking, and telling a great story. Many of those stories, he liked to share with the kids when he worked at Pegasus in Lockhart.
Paul is survived by his wife, Katheryn Sanchez, son Jason Sanchez, wife Tammy, and grandsons, Justin and Bryant of Shawnee, Kansas; siblings, Deborah Sanchez, Margarita Sanchez, Christine Sanchez, and David Sanchez; and numerous sister and brother-in-laws and nieces and nephews. Paul was preceded in death by his father Reyes Sanchez and mother Florence Avalee Farra Sanchez, and brother Robert Sanchez.
A Celebration of Life service will be held at House of Grace Church in Yoakum, TX at 11:00am on Saturday, April 15, 2023. Immediately following will be a fellowship meal.
As Paul enters his rest after a hard fought battle, we share one of his and Katheryn's favorite scriptures, Romans 8:28 – "And we know that all things work together for good to those who love God, to those who are called according to his purpose."
Special blessings to family and friends, as well as, the Lavaca Medical Center team, who served Paul so graciously.