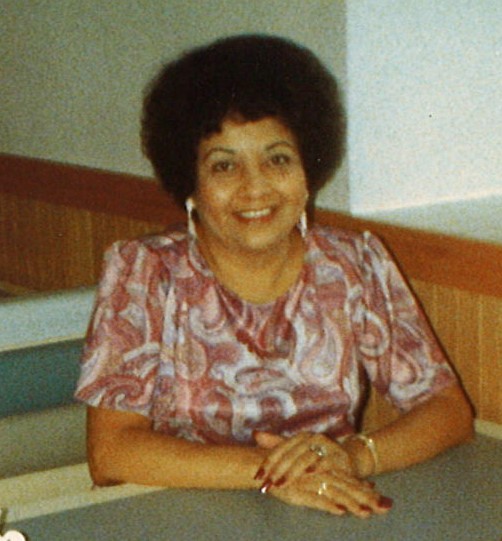 Mary V. Rodriguez, age 84 passed away on March 26, 2023, quietly in her home. Mary was born on July 17, 1938, in Lockhart, TX where she lived a full life. Mary married Anacleto F. Rodriguez Jr. on March 12, 1956, who preceded her in death after 62 years of marriage and their infant son Alcadio. She is also preceded in death by her parents Domingo and Guadalupe Vaquera, brother Joe Vaquera and her paternal grandmother Antonia Serrato who raised her from the age of nine and her sister Carolina Alejandro and nephew Frankie Alejandro Jr.
Mary is survived by her son Christopher John Rodriguez Sr., daughter JoAnn Hernandez, grandchildren Erica, Christopher, Brandon, Briana, and David and great-grandchildren Jeremy, Naomi, Alexander, Andres and Sammy. Sister Antonia Thrower and husband David of Manchaca, TX, niece Veronica Alejandro and partner Sylvester Rodriguez of Buda, TX, sister-in-law Anjelita Rodriguez and several Rodriguez nieces and nephews.
Mary was a loving wife, mother and sister. She was greatly adored by her grandchildren and had unconditional love for all. She was a devout Christian and devoted herself to the Lord. She worked many years as a lunch lady at the Lockhart Junior High until she retired. Her happiest moments in life were taking care her grandchildren, going to dances with her husband and friends, and watching her favorite TV show: I Love Lucy. You will forever be in our hearts and will be greatly missed. We love you.
A Mass will be held on Monday April 3, 2023 beginning at 10AM at St. Mary's of the visitation Catholic Church in Lockhart, TX, with burial to follow at St. Mary's Catholic Cemetery.