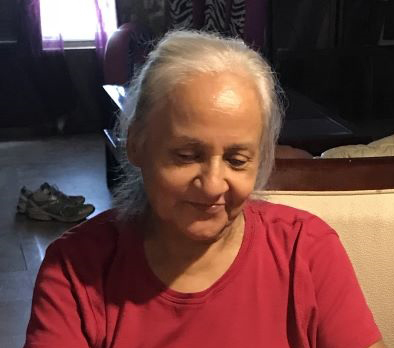 Mrs. Lupita Trejo, age 72, died In Lockhart Texas, on Thursday, December 29th, 2022.
Lupita was born on October 14th, 1950 In Levelland, Texas.
Lupita married Joe P. Trejo, September. 28th, 1968. Lupita had 8 children. Lupita attended Lockhart Public Schools
Lupita was preceded in death by her husband Jose P. Trejo, and son Mark Trejo. Mother Maria Oliva Lockhart, and Father Pedro Oliva of Lockhart, Brother George Oliva of Seguin, Andrea Silva of Lockhart.
Survivors include:
Naomi Trejo of Seguin, Joe Paul Trejo (Olga), of Lockhart, Sonya (Juan Manuel) Torres of Lockhart, Alma Trejo of Dale, Stephen Trejo of Lockhart, Alex Trejo of Lockhart, and Marivette Trejo of Buda; siblings; 20 Grandchildren and 11 Great Grandchildren; numerous nieces and nephews also survive.
Pallbearer's – Joe Angel Trejo, Joe Paul Trejo, John Mathew Torres, Jacob Torres, Edmund Ogeda, Marco Antonio Cruz.