Mary Frances Seeliger Brown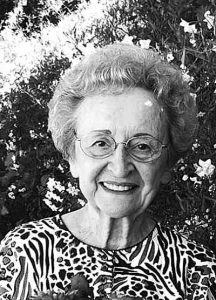 Mary Frances Seeliger Brown died January 8, 2018 in Chico, CA. She was born June 2, 1928, in Lockhart, Texas, the daughter of Wilhelm E. and Kate Starcke Seeliger.
She was preceded in death by her parents and a brother, Major William E. Seeliger, USAF (Ret) and her husband of 56 years, Lt. Col. Bert A. Brown USAF (Ret). She is survived by her daughter Nan Ellyn Timmons of Chico, CA, and granddaughter Erin Kate Timmons Klingelhoefer of Long Beach, CA.
While Colonel Brown was in the military they lived in San Marcos, TX, the Philippine Islands, Mobile, AL, San Antonio, TX, and O'Fallon, IL. A resident of San Antonio and Windcrest since her husband's retirement from the military in 1966, she was a member of the Alamo Mission Chapter of the Daughters of the Republic of Texas, Air Force Officers' Wives Clubs and numerous organizations in Windcrest.
Mary moved to Chico, CA in 2011 to be close to her daughter Nan. Burial will be at Ft. Sam Houston National Cemetery later this year. Those who desire may make a contribution to the charity of their choice.
To view and sign the guestbook, visit www.post-register.com/obituaries/mary-frances-brown.