Sowing seeds of education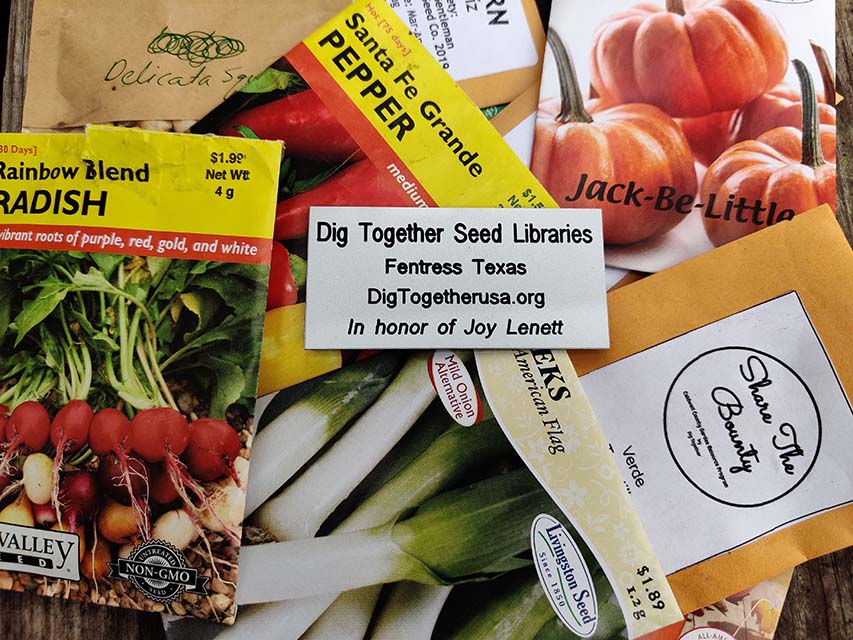 Just in time for spring, the community of Fentress, Texas will receive its first outdoor Seed Library courtesy of Dig Together, a local nonprofit of the Caldwell County area that promotes food access and public art through environmental education.
Through the non-profit's Share the Bounty program, Dig Together provides free seeds to Caldwell County residents, schools, community gardens, and libraries within rural communities. Currently, an indoor library is available at the Martindale Community Library with plans for the newest seed library to be installed outdoors this weekend.
"Our outdoor libraries are painted artwork and created by locals be they gardeners, artists, students, or stuntman with artistic skills," said President and Co-founder Alexandra Walker in a release.
Dig Together's outdoor seed library will be installed on Saturday, Jan. 30 at 12:30 p.m. at the Tri Community Water Office at 92 Ward St. in Fentress, Texas.
A sign-up to receive seeds is available year-round and are mailed out in spring and fall. Those who are interested can fill out an application available at www.digtogetherusa.org.