Strictly by the book: LHS junior excels at reading medical texts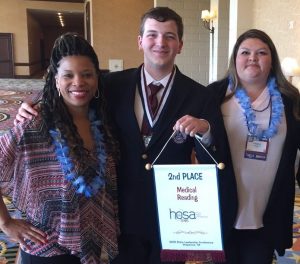 By Miles Smith
LPR Editor
Joseph Labermeyer would tell you his love for books is anything other than binding.
While the 17-year-old Lockhart High School junior has always had an affinity for reading fiction, it's his knack for reading medical texts that's earning him notoriety with the Health Occupation Students of American. Labermeyer has finished second in the state three times in a row and has headed to nationals twice, placing in the top ten once.
But it was a Harry Potter novel tucked under his arm that eventually led him to finding his alacrity with decoding and disseminating 600- and 700-page medical textbooks.
Read more in this week's Post-Register.