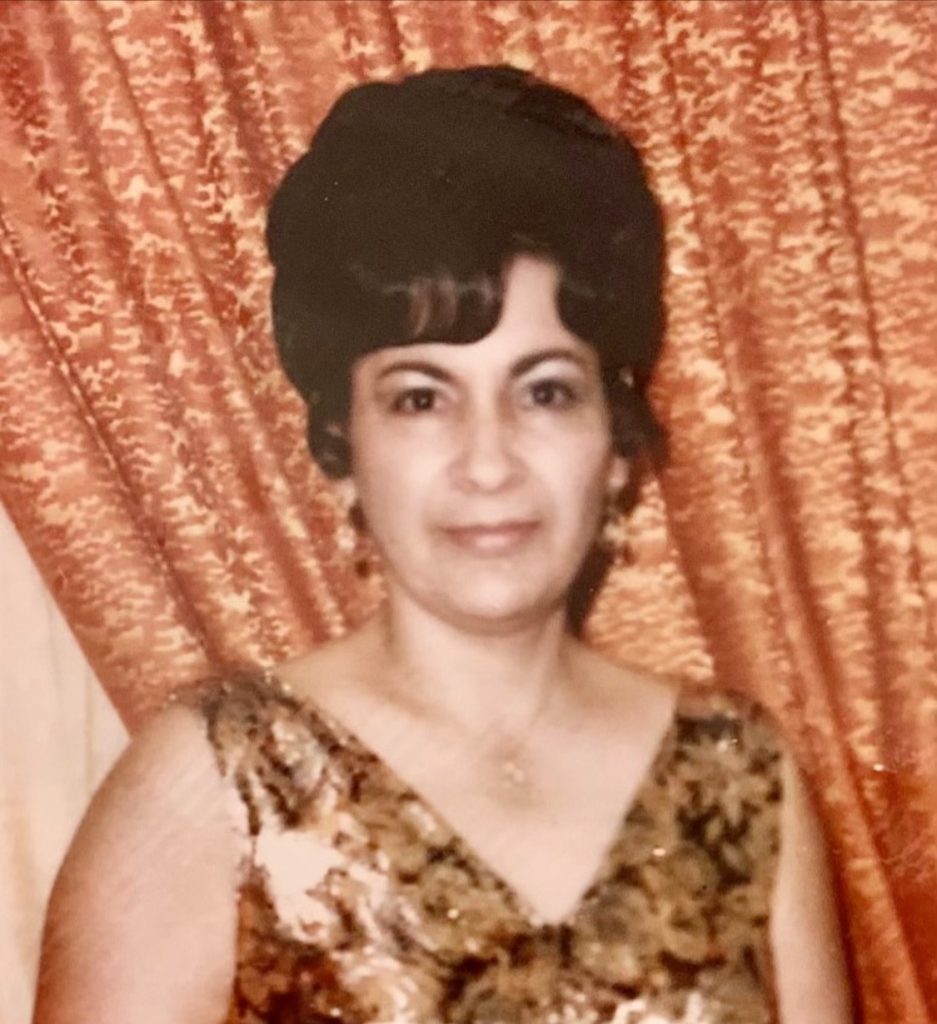 Mary Garcia Rivas, a beloved matriarch, passed away peacefully on Saturday, October 22, 2023, at the age of 96. She was born on September 21, 1927, to her loving parents, Fermin Garcia and Concepcion Trevino Garcia.
Mary's life was a testament to strength, faith, and unwavering dedication to her family. She was preceded in death by her beloved husband, Christino Garcia Rivas, and her parents. She was also preceded by her dear sisters, Carrie Arrechiga, Dora De La Rosa, Marina Rendon, and Eva Rodriguez.
Mary is survived by her loving children, Christine Limon, and husband, Elias, Raynaldo Rivas, and Delia Rivas. Mary leaves behind a legacy of love, which continues through her nine adoring grandchildren, eighteen great-grandchildren, and three great-great-grandchildren each of whom held a special place in her heart.
Mary's life was a beautiful symphony of love, music, and faith. She had a profound passion for music and enjoyed dancing throughout her life. Mary's faith was the cornerstone of her family, as she maintained a deep devotion to the Virgen de Guadalupe, setting a powerful example for those around her.
Mary was known to sing with all her heart, and even in her final days, her melodious voice echoed with devotion as she sang to the Lord. Her unwavering faith and strength provided solace and inspiration to her family and friends.
Mary was a true pillar of her family, always ready to lend a helping hand and exemplifying hard work, determination, and resilience. Her boundless energy and strong-willed nature were matched only by her dedication to providing for her loved ones.
Mary Garcia Rivas touched the lives of many, leaving an indelible mark of love and kindness in the hearts of all who knew her. Her legacy will continue to shine brightly in the memories of her family and the community she so deeply cared for.
As we mourn the loss of this remarkable woman, let us also celebrate the life she lived and the love she shared. Mary will be deeply missed but will forever remain in our hearts as a shining example of strength, faith, and unconditional love.
Family will receive friends and family on Friday, October 27, 2023 at DeLeon Funeral Home at 6:00 p.m., with recitation of the holy rosary at 7:00 p.m. A funeral service will be held to honor Mary's life on Saturday, October 28, 2023 at 10:00 a.m. at DeLeon Funeral Home. Burial will follow in Assumption Cemetery.
Services under the direction of Samuel J. DeLeon and Son / DeLeon Funeral Home